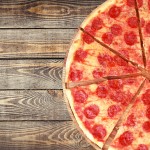 Join us on Thursday, August 18 at Bertucci's in Canton at the Village Mall. Present the coupon below and 15% of your bill will be donated to The Law, Your Money…and You! (a 501(c)3 nonprofit. This does not cost you any extra and supports a very good cause!
We have just finished up our SIXTH year and we are still growing to 24 towns. We have succeeded in being a part of bringing the Financial Literacy Fair to Sharon and are presently continuing our work for financial literacy which we started five years ago but are also continuing our programs educating the public against cyberbullying and preventing violence.
Please come by to say hello to us and our team members on Thursday, August 18at Bertuccis in Canton.
Want free pizza? Go to our facebook page and help spread the word about this promotion. Find the post about Bertucci's and Like it to be automatically entered into a drawing to win a restaurant gift certificate. No cost to enter! Be sure to share the post as well to help spread the word.
Click below for the coupon to present at Bertucci's.
Canton08.18.16